How To Curl Synthetic Lace Front Wigs
Despite how much you love the human hair, you've got to admit that you can't afford it now, maybe. But then you've got your old and ratty synthetic wigs. And you probably don't know how to restyle them to fit. We're got this article to help you curl them and save yourself from embarrassment and money crisis.
You're almost certainly asking – what are synthetic wigs? Unlike the human hair which is gotten from actual human hair that is garnered and sanitized, the synthetic wig is made from fiber which goes through modern technology. The last ten years have brought tremendous improvement to the sales and use of synthetic wigs. Why? Because they sometimes look like human hair in their different colors, brands, and types. You can barely ever find it easy differentiating it from the human hair. Again, it has waves that stick and curls that are permanent and unaffected by the weather. The best plus of all is that it is easy to afford.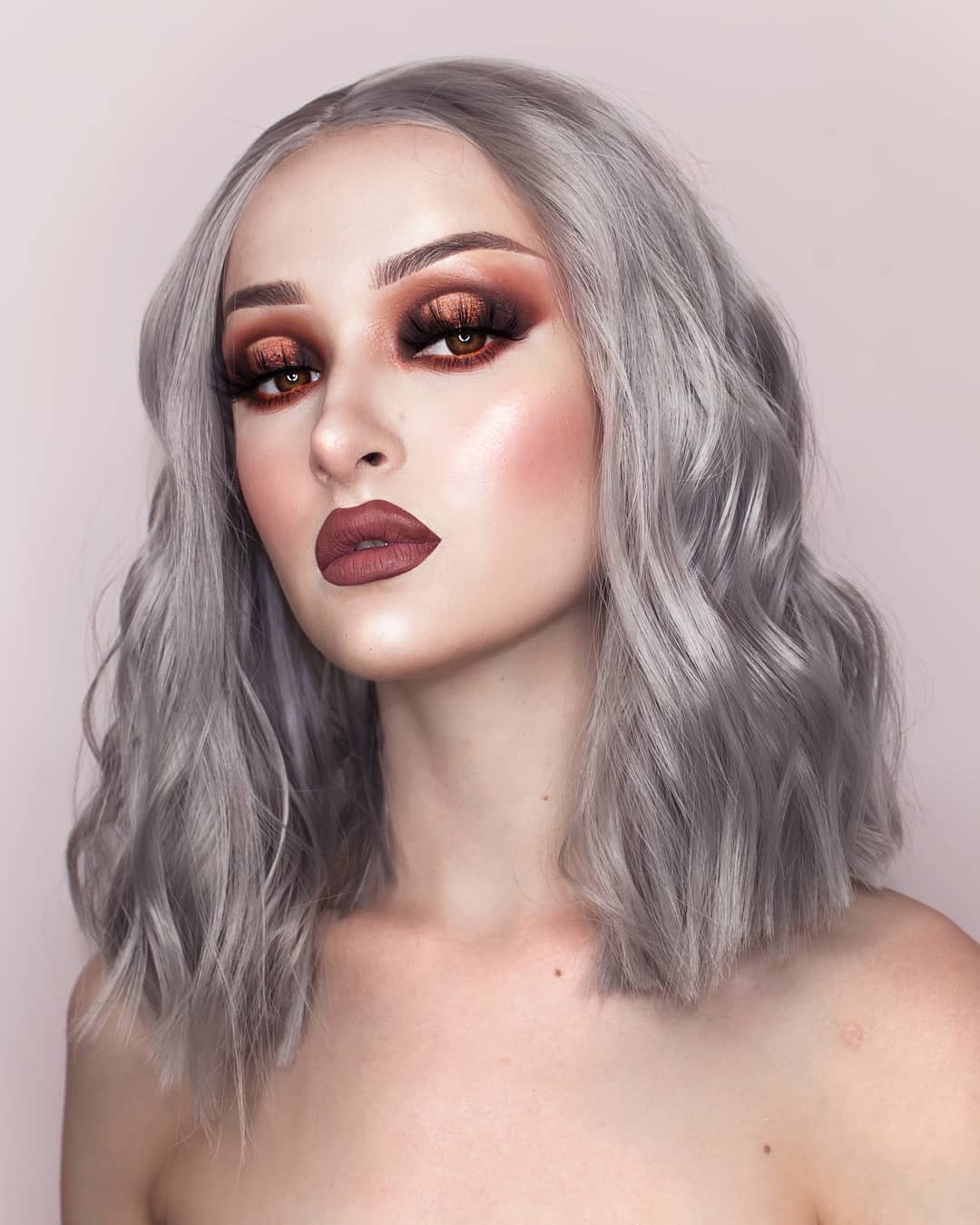 Why Curl Your Synthetic Wigs?
Synthetic wigs usually don't last for more than four to six months. They are unlike the human hair wigs that you can use for more than a year. Since the synthetic wigs are not as versatile as human hair wigs, you get stuck with the same curls, the same style.
But guess what? There's an exception. You can straighten or curl synthetic wigs which are heat friendly. They are hairpieces that can withstand heat from styling tools. Most synthetic wigs lose their fiber when you expose them to heating tools.
Tools For Curling
1. Manikin head (or your head)
2. Synthetic lace front wig
3. Rollers or Foam wraps
4. Clips or clamps
5. Large bowls or bathroom sink
6. Pins or rubber bands
7. Boiling water
8. Big combs and brushes
9. Flexi Rods
10. Towels
1. Wear the wig on your head or the manikin head.
2. Separate the hairs with a brush from the end to the top.
3. Then you section off the hair in rollers or foam wraps.
4. Next, pull two or three of the rolled hair, brush and wrapped around a Flexi rod from end to top.
5. Do this to every rolled hair, twist and lock the Flexi rods.
6. Boil water afterward and wait till it's boiled.
7. Pour into a large bowl or bathroom tub and throw the wig into it.
8. Leave in for about 20 minutes.
9. Afterward, bring out and mop off the water with a towel, or dry on the manikin for natural air drying.
Useful Tips
Tada! I proudly present to you your curled synthetic lace front wig! Take note of these important tips though.
If you want firm curls, allow the hair to get dry before you comb it.

If you want loose curls, use your finger to separate the hair while it's still warm.

Always try this out with an old wig first.

Other heating tools include heat rollers, flax iron, curling iron or even a steam setter. For the best results though, I'll advise hot water and the Flexi iron.
To wrap it up, when you've restyled your wigs, start rocking your brand new looks. Above all, save yourself and your girlfriends, of course, some cash.
I hope you've found this article very insightful. If you need more help with synthetic wigs, feel free to contact us, and always read our posts.